William Secord about Joy Beckner | Bronze Sculpture by Sculptor Joy Beckner | Classical realism, from hounds to humans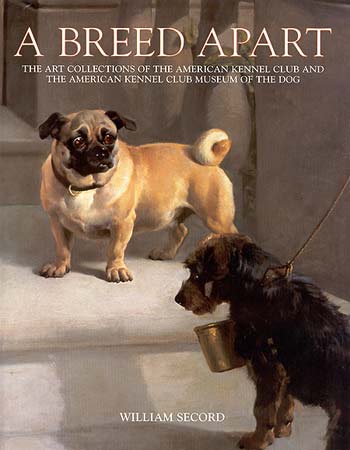 Page 302:
Plate 398
Joy Kroeger Beckner
"A Good Life," 1996
Bronze, 8 x 25 1/2 x 13 ins.
Collection AKC Museum, gift of The Art Show at the Dog Show
From the expression of this Dachshund, it looks as though she is inviting someone to scratch her stomach. Beckner modeled this bronze from life, nature and photographs. It combined the qualities of two of her favorite Dachshunds, Anna and Lizzie.
Page 305:
JOY KROEGER BECKNER, AMERICAN, CONTEMPORARY
This sculptor attended the Washington University School of Fine Arts in Saint Louis, Missouri, for two years, but spent her early years in the fashion industry and later as a fund raiser. Attending a sculpture class in 1990, her interest in art was rekindled, and she returned to modeling from life, becoming a full-time artist in 1995.
Beckner achieved immediate success with her bronzes of Dachshunds, first with "Dreaming of Tomatoes," a study of her and her husband's twelve-year- old Dachshund Anna von Pumpernickel. In 1997, she received the purchase prize at the Art Show at the Dog Show, for her second bronze, entitled "A Good Life." Beckner continues to create bronze sculptures of dogs in limited editions and her work may be found in a variety of galleries across the United States.
Plate 398