Joy's "Recommended Reading" Joy Beckner Artist/ Bronze Sculptor
Joy's Recommended Reading:
Books about Good Health:
The Journey through Cancer, Healing and Transforming the Whole Person, by Jeremy Geffen, MD.
Books about Dogs:
They Are Smarter Than You Think, by Dr. Paul Loeb. My husband Brian brought this home and it is, in my humble estimation, a very fine book about dog diet and training.
Check for it at dogwise.com, Amazon.com, or call, 800-776-2665.
Becoming the Chef Your Dog Thinks You Are - A Nourishing Guide to Feeding Your Dog and Your Soul, by Micki Voisard, C.S.D. Micki's books are available at: www.dogchefs.com.
Recently a friend who shows in obedience and performance events, told me about a wonderful place where she buys the BARF (Biologically Appropriate Raw Foods) diet, ready made. I looked at the site, www.auntjeni.com, and I was amazed at the common denominators between Aunt Jeni's information and what Charlotte Peltz recommends in her articles. I feel as though the circle is complete; we are back to good wholesome food for our dogs -- and it is conveniently packaged! It's your choice. Check it out!
Books that inspire me, about animal sculpture by famous animaliers:
The Barye Bronzes, A Catalogue Raisonne, by Stuart Pivar. Published by The Antique Collectors Club, 5 Church Street, Woodbridge, Suffolk, England. ISBN: 0-902028-30-8.
Animals in Bronze, Reference and Price Guide, by Christopher Payne. Published by The Antique Collectors Club. ISBN: 0-907462-45-6. Please check your local book store or Amazon.com for the above books.
Books that include my work:
A BREED APART ~ The Art Collections of the American Kennel Club and The American Kennel Club Museum of the Dog, by William Secord. Available through Wm. Secord Gallery, NYC, USA. Web: www.dogpainting.com; Phone toll-free in the USA, 877-249-3647 or NYC local, 212-249-0075.
21st Century Dog: a Visionary Compendium, edited by Michael J. Rosen. Published by Stewart, Tabori & Chang, NYC. Printed in Italy. ISBN: 1-58479-041-5. Please check your local bookstore or Amazon.com for this book.
Books about the patina process and care of sculpture:
Patinas for Silicon Bronze, by Patrick V. Kipper. ISBN 0-964-7269-0-4.

The Care of Bronze Sculpture: Recommended Maintenance Programs, by Patrick V. Kipper. ISBN: 0-9647269-1-2. Patrick's books are available from his website Patrick V. Kipper.
Happy reading! Joy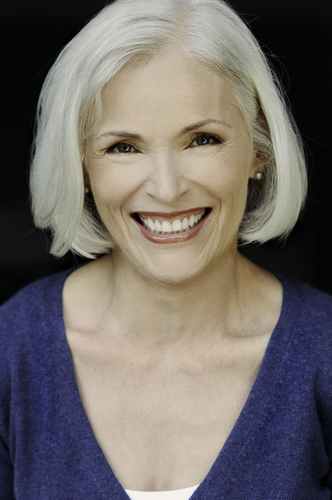 Joy Beckner