Charlotte Peltz "Living with Your Dog" brought to you by Joy Beckner Artist/ Bronze Sculptor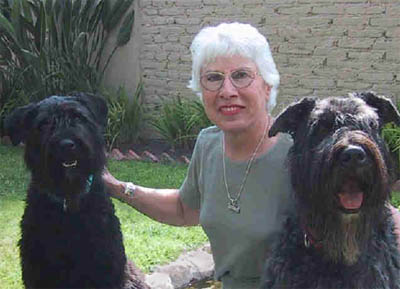 Read the articles that have appeared in San Miguel's newspapers, El Consejo and Atencion, as well as The Animal News Network.
Why do I think enough of Charlotte to share her articles on my site?
"After I met Charlotte, and got to know her, in large part through her no nonsense, positive writing, I asked her if she had some articles that she would like me to share with a larger audience -- YOU! They follow -- over 55 of them!!! Plus, I tucked in an extra article that supports a lot of what Charlotte has written. I tried to cull, so as not to take so much time and space, but every time I read one of her articles, I wanted to share it. Charlotte is devoted to the well-being of dogs -- and she writes about her wealth of knowledge in a direct, homespun style that is laced with tongue-in-cheek humor. I wish I'd known about her tender training methods long ago; my life would have been sooooooo much easier -- and so would have the lives of my dogs!
"My husband Brian suggested that if you would like to take a relaxing vacation, with good food and good music around every corner, try San Miguel! I think we will again take our dogs, and this time, work with Charlotte to help train them. Email me to let me if you would like a copy of our 2002 Holiday letter that will tell about our experiences in San Miguel.
"'Living with Your Dog' is my gift to you. Read, learn, and enjoy a more rewarding experience living with your dog. Be sure to check out Charlotte's recommended reading list, which is below the articles. Happy training!" Joy Kroeger Beckner, Sculptor.
* Charlotte gives permission to individuals to reprint her articles for personal use, and to training and breed clubs for use by their members, provided she is given credit for having written the article(s).
About Charlotte Peltz and Purely Positive Puppy & Dog Training
Charlotte has been training dogs in San Miguel de Allende, GTO, Mexico, since the late 1980s. She is a member of APDT (The Association of Pet Dog Trainers) and NADOI (National Association of Dog Obedience Instructors) and continues her on-going training with conferences, e-mail lists for trainers, books and videos.
The methods of training she uses are purely positive and motivational and are non-threatening to dogs and their owners. Group classes are available for puppies and adults with the goal of having well-mannered companions.
Advanced classes teach retrieving, jumping and competitive obedience exercises at all levels: novice, open and utility. Behavior problems such as jumping, food guarding, nipping, housetraining etc., are all issues that can be resolved with positive training methods, and are most often dealt with, in private classes. Growing in popularity is the positive training method that is called "Clicker" training. It's great fun -- and -- it works!
Charlotte Peltz
Member: APDT (Association of Met Dog Trainers) #5406P, 5/30/01.
Member: NADOI (National Association of Dog Obedience Instructors, Inc.) #987-C.
Member: IAABC (International Association of Animal Behavior Consultants. Member of the Ethics Committee)
Member: ABMA Animal Behavior Management Alliance)
CABC (Certified Animal Behavior Consultant)
"Until he extends his circle of compassion to include all living things man will not himself find peace." Albert Schweitzer.
"One can measure the size and moral progress of a nation to how she treats her animals." Mahatma Gandhi.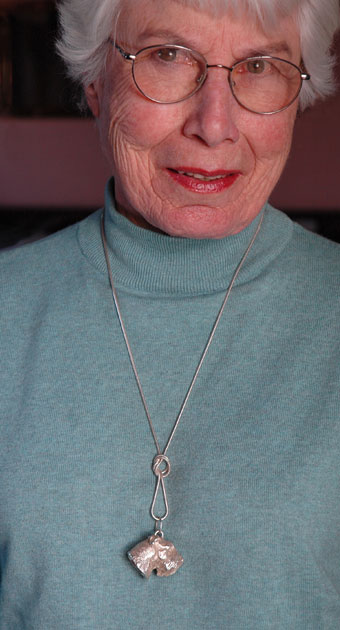 Charlotte Peltz, My Dog Guru!
Disclaimer
The website owner has made every effort to insure the accuracy of this information, provided "as is," with all faults and without warranty of any kind, expressed or implied. In no event shall the website owner be liable for any incidental or consequential damages, lost profits, or any indirect damages even if informed of the possibility thereof. In addition, advice should not be construed as veterinary advice, and any treatment of your own animals should be under the treatment of and after consultation with your regular veterinarian.
Canine health information found through these links should be considered for educational purposes only and should NOT be used to replace professional veterinary consultation and care for your dog. Decisions on medical care or treatment should be made with the advice of a canine veterinary doctor/specialist.