Sweet Roll, SS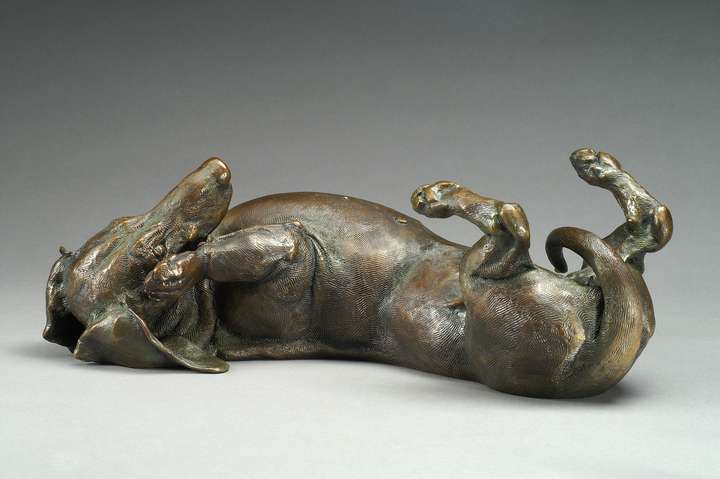 Available for Immediate Acquisition
Life-sized Standard Smooth (SS) 22"L x 10"D x 6 1/2"H
Bronze, Ed. 20 & 2 Artist's Proofs ©2005 Approx. 27 Pounds.
Society of Animal Artists 46th Annual Exhibition & National Museum Tour
Lindsey Morris Memorial Award, The Allied Artists of America, 96th Annual Show, NYC
Metzger Award, St. Louis Artists' Guild, Metzger Memorial National All Media Exhibit, Clayton, MO
Harriet Frischmuth Memorial Award, Catharine Lorillard Wolfe Art Club, 110th Annual Open Juried Exhibition, NYC
Miss Lizzie was a senior citizen when she modeled for "Sweet Roll." First thing in the morning, she quickly brushed her front feet over her face. She cleaned her face! This composition depicts a still playful Lizzie with her gently curved fourteen year old spine. December 1, 2006, we adopted Miss Sophie, who at age seven, could easily have modeled for "Sweet Roll." She exuberantly cleans her face and rolls every which way, many times a day!
I remain forever grateful to Judge Weldon Long, without whose early coaching in Dachshund Anatomy 101, I could not have created this piece with accuracy so close to the standard. Each "Sweet Roll" is made by hand, one at a time, in Colorado, USA. Each is signed, numbered and includes my mark,

Enjoy!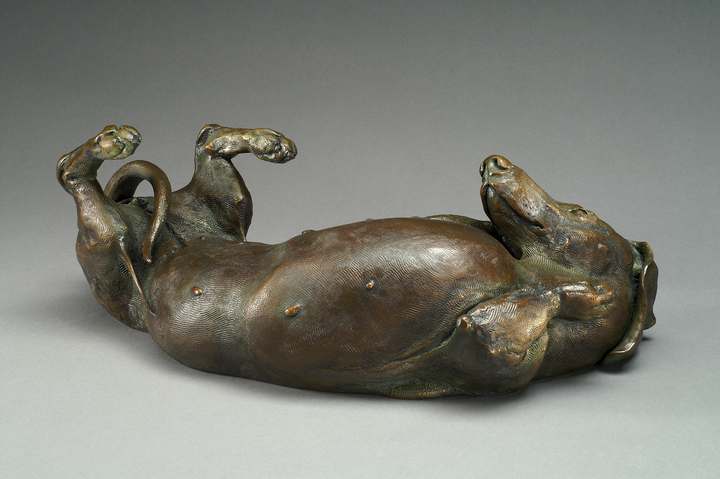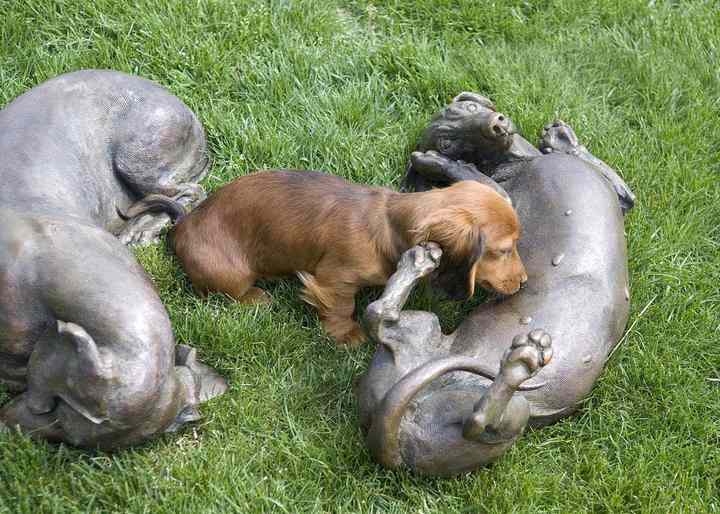 © Kathy Landman Fine Art Photography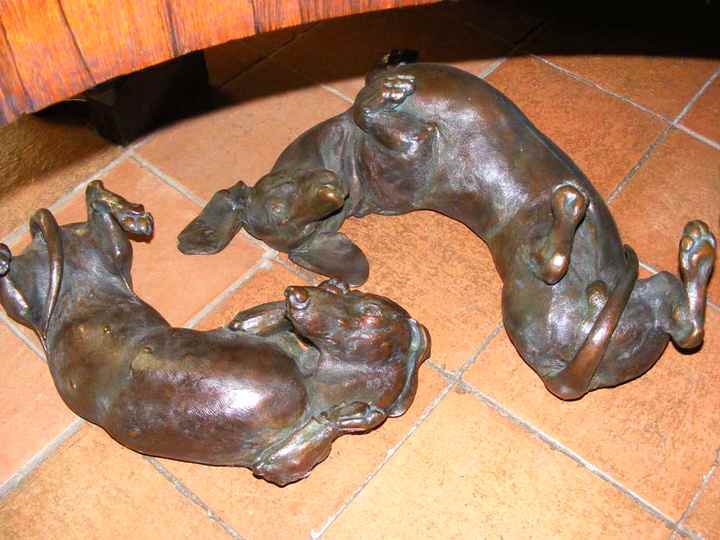 Happy Tails to You! San Antonio, TX
Dachshund Definitions - Sizes and Coats
SS: Standard Smooth
SW: Standard Wirehair
SL: Standard Longhair
MS: Miniature Smooth
MW: Miniature Wirehair
ML: Miniature Longhair
1:6 Scale: Fits in a hand
Pieces may be commissioned in Smooth, Wire or Long coat.