"Miss Sophie" My Inspiration by Sculptor Joy Beckner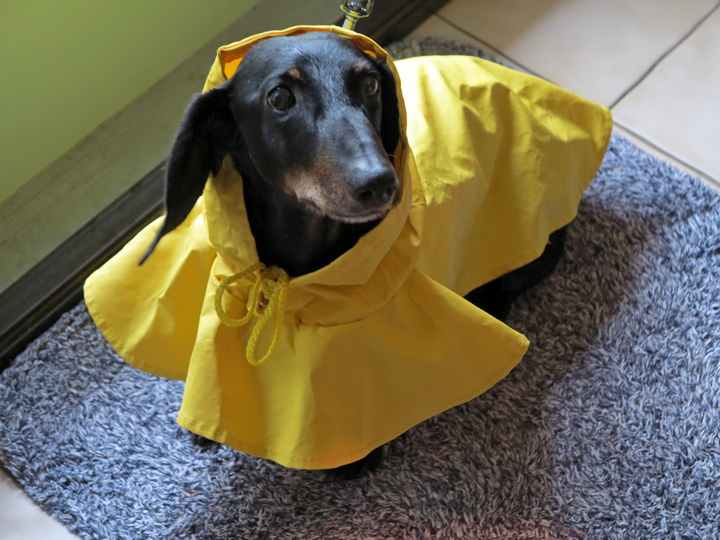 Ch. Rose Gate Sophie Tucker JE, Miss Sophie
3/25/00 to 8/10/13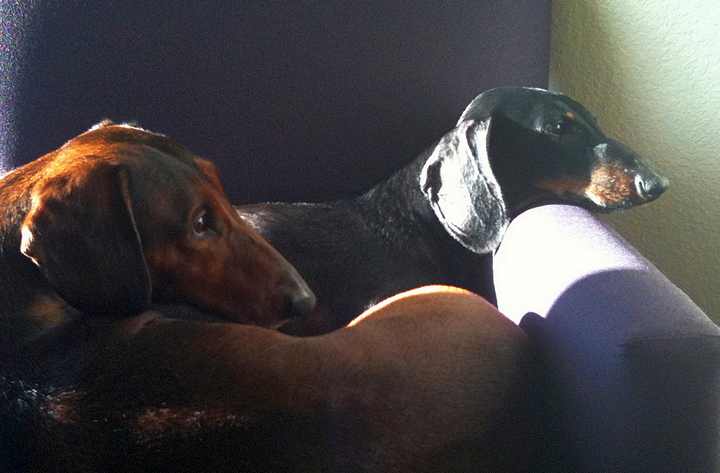 Sophie was ready for rain! And, oh, did she have a lot of rain to look forward to this spring and early summer. Sophie was a friendly, frisky, hunting fool and she passed that on to her offspring. When we first got her at age 6 1/2 from breeders Tim and Marilou Callison, she came home and literally squealed for squirrels! The sound was ear piercing.
In May 2013, Tim showed her in Veterans Class at the Dachshund Club of America (DCA) National Specialty under her AKC registered name, Ch. Rose Gate Sophie Tucker, JE.
After DCA, Sophie may have developed a brain tumor or had a stroke. We just don't know. Sophie is remembered and missed by everyone who knew and loved her. Brian took the raincoat photo April 18, 2013, and I took her photo with Bo Duke November 24, 2012.
You were near and dear to us. Bye, bye, sweet baby girl. We love you.