So Good To See You, ML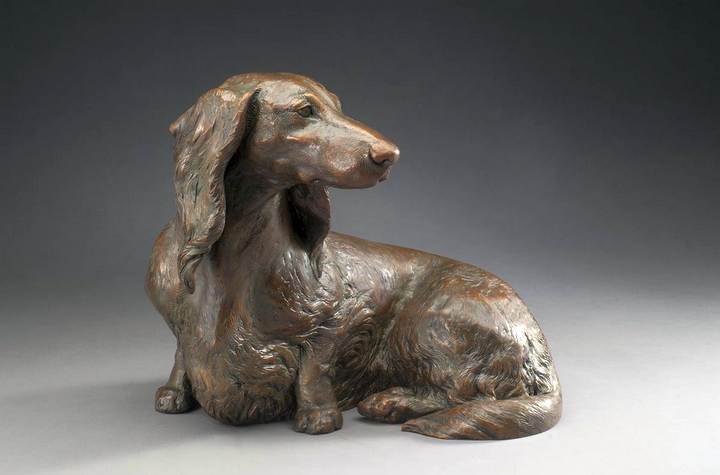 Available for Immediate Acquisition
Life-sized Miniature Long (ML) 14 1/2"L x 12"H x 12"D Bronze Ed. 10 & 1 Artist's Proof ©2011. Approximately 26 pounds.
Permanent Collection :: Fountain Hills Arts and Cultural Center, Fountain Hills, AZ
George Gach Memorial Award :: 88th Annual Grand National Exhibition, American Artists Professional League, NYC
Marilyn Newmark Award :: Allied Artists of America 100 Year Anniversary Exhibition, Salmagundi Club, New York, NY
Crane West Art Award :: 17th Annual International Juried Art Exhibition, Red River Valley Museum, Vernon, TX
In 1999, my then ten-year-old Lizzie and I met young Tess in June 1999, at the Dachshund Club of America National Field Trial. Tess looked up from a tightly curled position, as if to greet a friend. It was magic! For the first time I memorized a pose -- the glorious curve following the left side of her ribcage to her slim waist and hips left an indelible impression on me. THEY inspired "So Good to See You."
I created "So Good to See You" ML for two persons in two states who wanted "So Good to See You" as a life-sized miniature long-haired dachshund.
Each "So Good to See You" ML is signed, numbered and made by hand, one at a time in Colorado, USA. Each includes my mark,

Enjoy!
Regarding Patina, the top image is of the Patina I call "Tomatoes."
Below are two views of the "Toad" patina. It has a slightly lighter, brighter look. It is closer to, yet not, crème
Both look very traditional and are beautiful on the piece.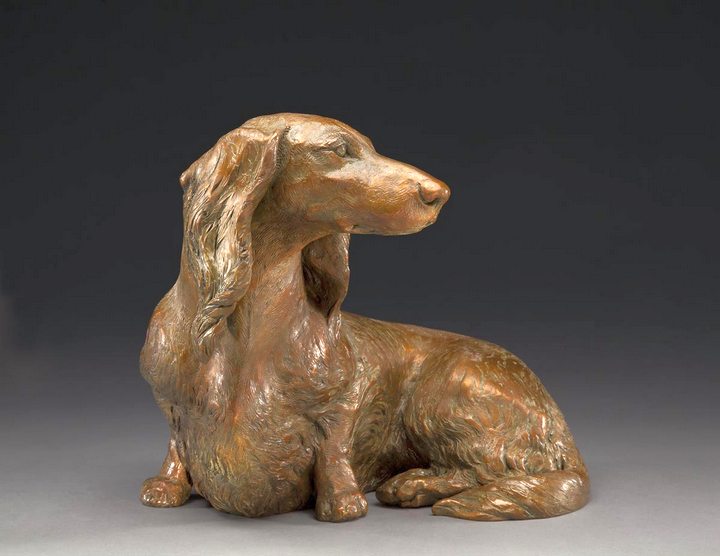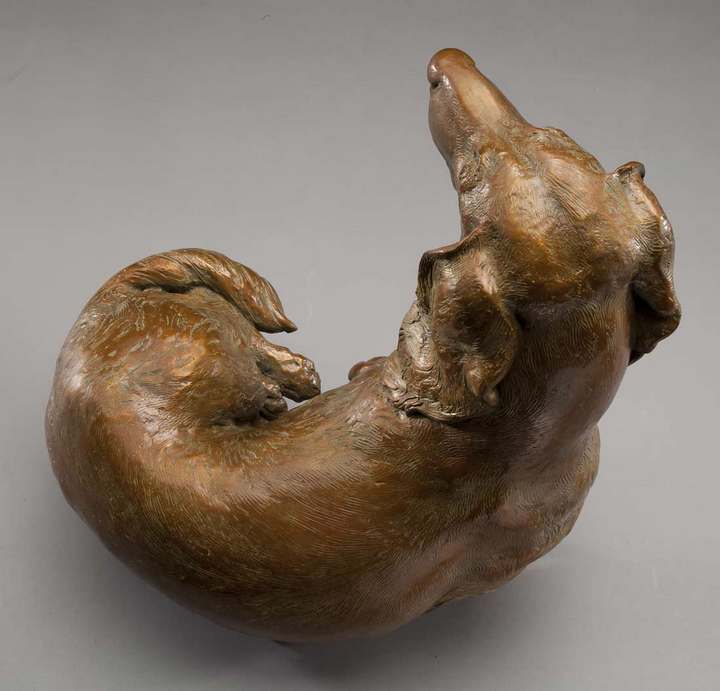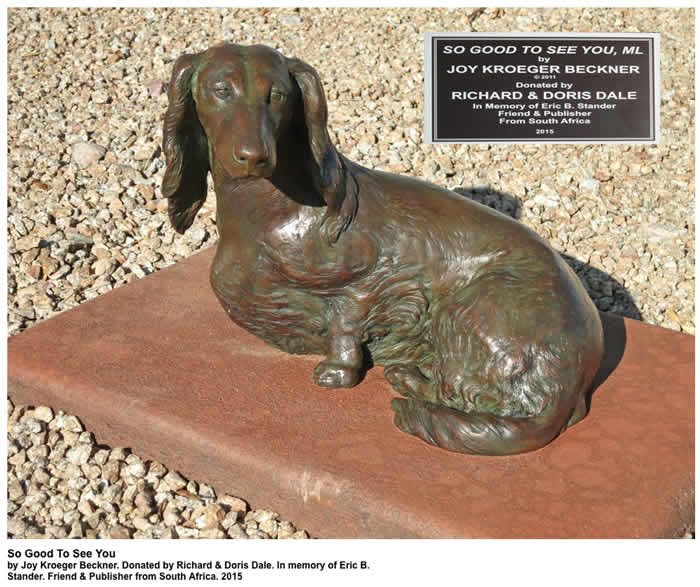 "So Good to See You, ML"
Shown in the permanent collection of the
Fountain Hills Arts and Cultural Center, Fountain Hills, AZ.
Dachshund Definitions - Sizes and Coats
SS: Standard Smooth
SW: Standard Wirehair
SL: Standard Longhair
MS: Miniature Smooth
MW: Miniature Wirehair
ML: Miniature Longhair
1:6 Scale: Fits in a hand
Pieces may be commissioned in Smooth, Wire or Long coat.