Siesta, MS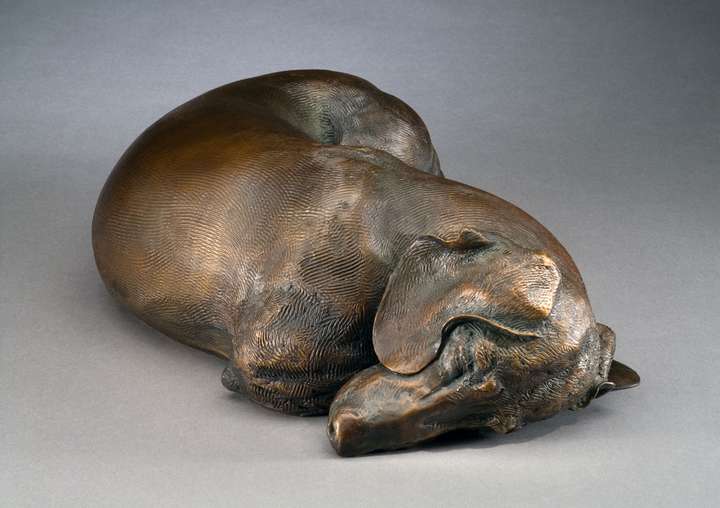 Available for Immediate Acquisition
Miniature Smooth (MS) 16"L x 9½"W x 4¾"H
Bronze Ed. 20 & 2 Artist's Proofs ©2007. Approx. 15 Pounds.
A gentleman cuddles Greta, AKA "Siesta" MS
Joseph Bottoms Photograph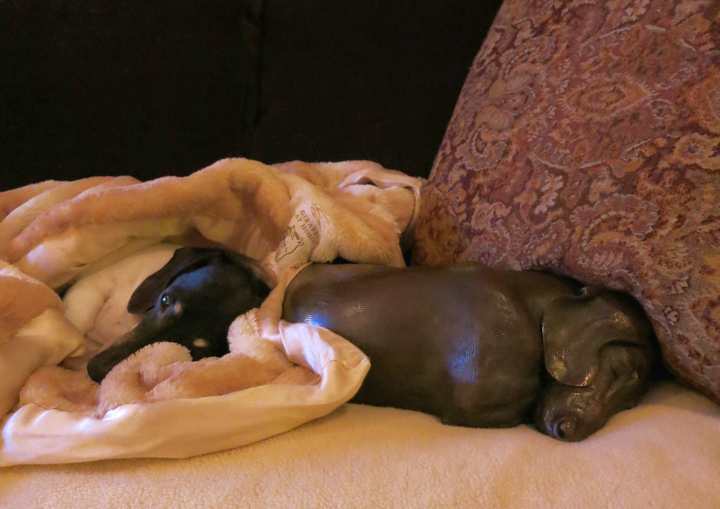 Mr. Biggles snuggles with "Siesta" MS.
Photography compliments of Gayle and John. Thank you!
When Lizzie came into my life on June 1, 1996, she was six-and-a-half years old. She lay on the kitchen rug where she fell asleep in this beautiful twisted position. Lizzie, 11/23/89 - 10/12/06, was a senior citizen and over all these years she often napped in this S-curve. The hills and valleys of her body remind me of the Flint Hills in Kansas; they are beautiful to my eye and ideal for a sculpture in the round. "This is a marvelous and true position," states Sue McClelland, longtime dachshund breeder. Many thanks to a Sedona woman for commissioning "Siesta" in life-sized Miniature. Each is signed, numbered and includes my mark,

. May "Siesta" bring you peace.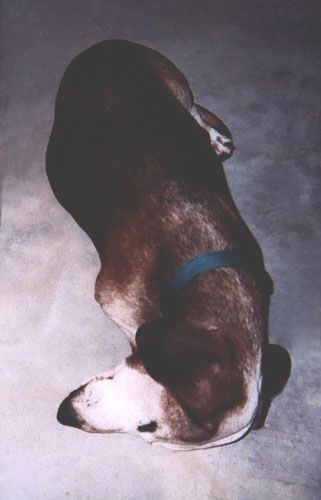 Miss Lizzie, my inspiration for "Siesta"
Dachshund Definitions - Sizes and Coats
SS: Standard Smooth
SW: Standard Wirehair
SL: Standard Longhair
MS: Miniature Smooth
MW: Miniature Wirehair
ML: Miniature Longhair
1:6 Scale: Fits in a hand
Pieces may be commissioned in Smooth, Wire or Long coat.