"Gentle Cloud" Canine Bronze Akita Sculpture by Sculptor Joy Beckner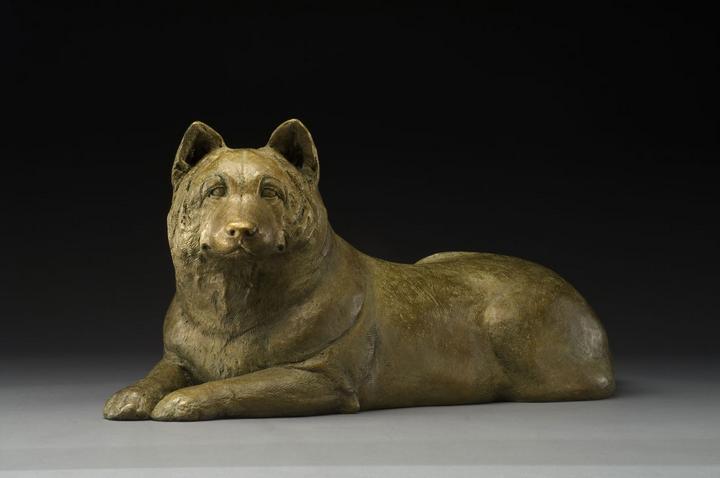 Available for Immediate Acquisition
Half life size, 23 1/2"L x 10 1/2"W x 9 3/4"H, Bronze Ed. 20 & 2 Artist's Proofs ©2008. Approx. 18 Pounds.
Barry & Fran Werner Award, 46th Annual Central South Art Exhibition, Joseph H. Sulkowski, Juror. Tennessee Art League, Nashville, TN.
The Akita is an ancient breed going back well over 2000 years. After World War II, it is estimated that only 16 Akitas remained because the Japanese army used these native mountain dogs for food and their pelts for lining soldiers' coats. "Gentle Cloud" reminds me of the dog on the cover of the book, "Dog Man" by Martha Sherrill, the story of how one man brought the Akita back from near extinction.
While many may consider Akitas to be less than gentle, the woman who commissioned this sculpture assured me that anyone who has been loved by an Akita will share their life with only an Akita. Her girl Pasha was gentle and floated like a cloud as she walked throughout my studio. Her hard, dense, double coat provides insulation in summer and winter; it sticks straight out from her body, and was quite challenging to convey in clay. "Gentle Cloud" is available in a traditional dark patina or, by special order, the light red shown.
Each "Gentle Cloud" is hand made, one at a time in Colorado. Each is signed, numbered and includes my mark,

Enjoy!