The Dachshund Club of Victoria, DCV, Pewter Medals by Sculptor Joy Beckner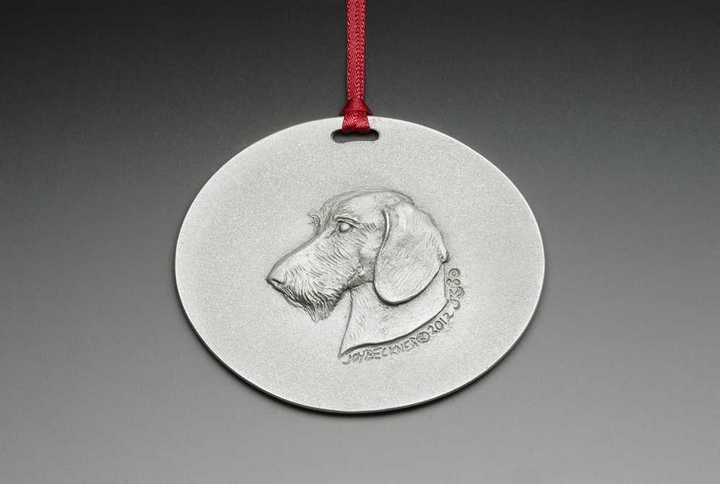 "Inspiration" Wire Coat Pewter Medal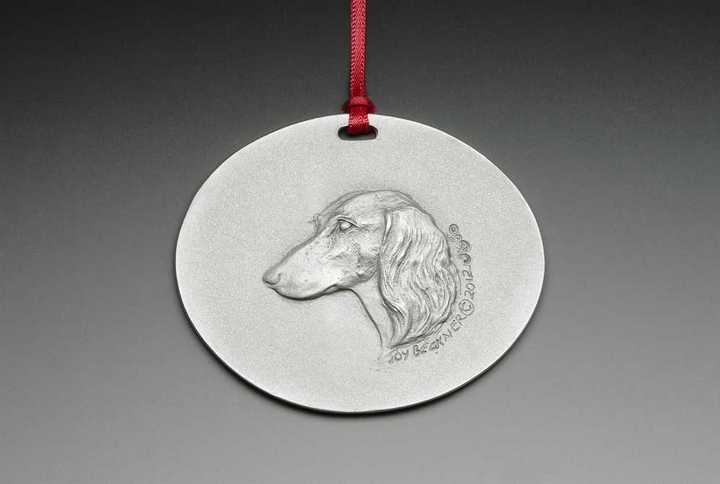 "Inspiration" Long Coat Pewter Medal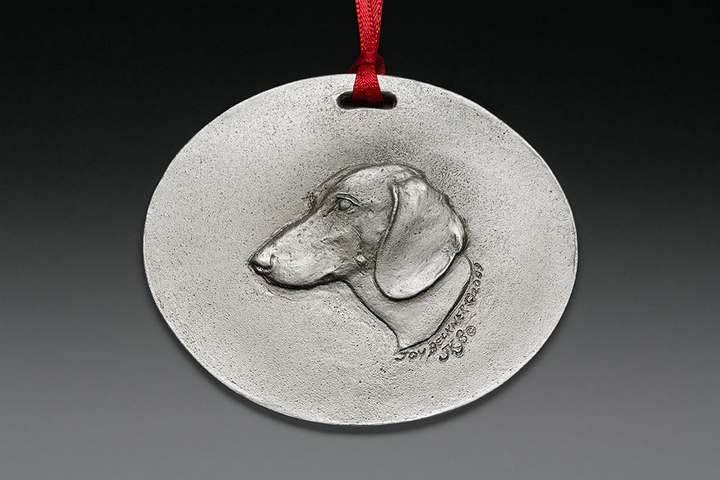 "Inspiration" Smooth Coat Pewter Medal
Medal Size: 3 3/8"W x 2 3/4"H x 3/8"D
Fine Pewter Editions Open Copyright Joy Beckner. All Rights Reserved.
I created the wire haired and longhaired "Inspiration" for The Dachshund Club of Victoria, when they hosted the 10th Annual Dachshund Club of Australia National Specialty in 2012.
Joy Beckner "Inspiration" medals are desired awards for your dog show.
They can be engraved with simple text for the event:
Example: DCV 2012
Order BLUE RIBBONS for Best of Variety Awards!
Order Red Ribbons for Runner Up to Best of Variety Awards.
Each Joy Beckner Canine Celebration is made by hand in the USA.
Each is signed and includes my mark,

.
Enjoy!
Don Casper Photography
Commission a Custom Medallic Sculpture by Joy Beckner.
Dachshund Definitions - Sizes and Coats
SS: Standard Smooth
SW: Standard Wirehair
SL: Standard Longhair
MS: Miniature Smooth
MW: Miniature Wirehair
ML: Miniature Longhair
1:6 Scale: Fits in a hand
Pieces may be commissioned in Smooth, Wire or Long coat.