The Dachshund Club of California Wirehaired BOV Challenge Trophy by Sculptor Joy Beckner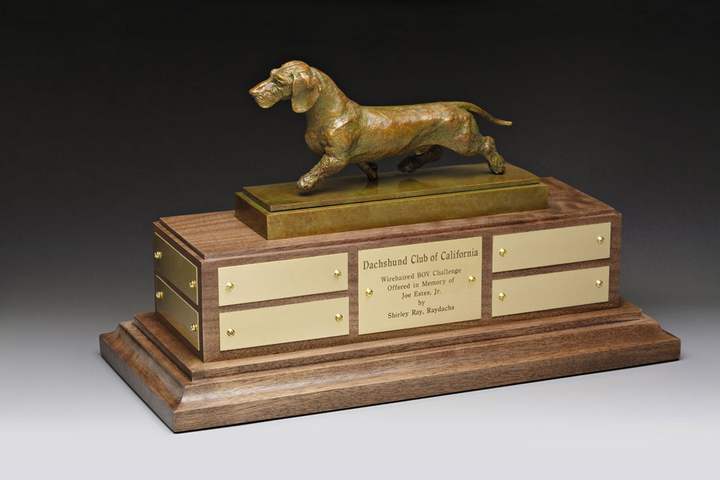 The Dachshund Club of California
Wirehaired BOV Challenge Trophy
Offered in memory of
Joe Estes Jr.
by
Shirley Ray, Raydachs
Premiered March 5 & 6, 2011 at the DCC 94th & 95th Specialties, Temecula, CA.
Each Joy Beckner Canine Celebration is made by hand in the USA.
Each is signed and includes my mark,

.
Enjoy!
Dachshund Definitions - Sizes and Coats
SS: Standard Smooth
SW: Standard Wirehair
SL: Standard Longhair
MS: Miniature Smooth
MW: Miniature Wirehair
ML: Miniature Longhair
1:6 Scale: Fits in a hand
Pieces may be commissioned in Smooth, Wire or Long coat.