"Custom Cats" Sterling Silver by Sculptor Joy Beckner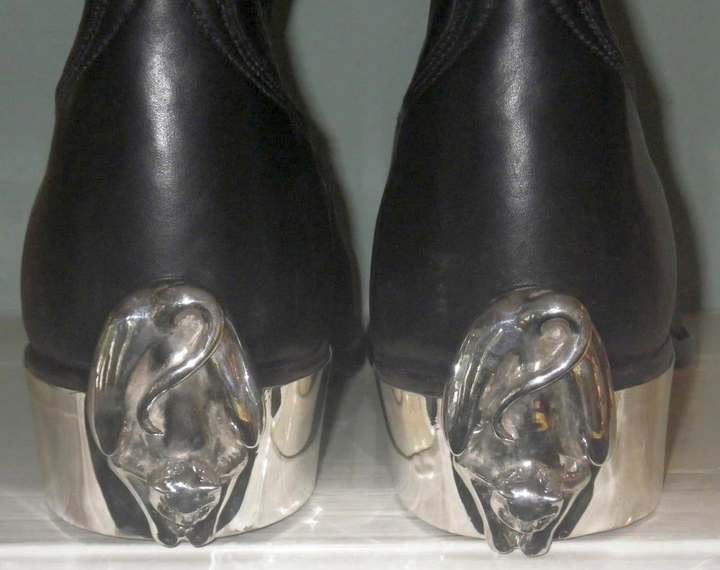 2 3/4" Long :: Unique Pair
Sterling Silver Cats on Sterling Silver Wrapped Heels
In April 2010, a designer asked me to help her client, a football player, realize his "Dream Boots." On the heels of his custom boots, he wanted a unique pair of sterling silver cats - and - he wanted the heels to be wrapped in sterling silver! Indeed, he also wanted the cats to sport black diamond eyes, and red lacquer inside their mouths!
While these cats are not my design nor personal style, this commission stretched me to create cats that look more like a cartoon, which is exactly what the client ordered.
Have you dreamed about a special pendant, bolo, button or buckle? Or, have you dreamed about a special mascot or logo for your custom cowboy boots or for your handbag? Contact me to commission your special "Dream." I can sculpt a feature for you -- or -- for your entire team! I can also sculpt your special friend, a human, or dog, or cat, or whatever else you dream of, from miniature to monumental! Your imagination is the limit.
"Keep dreaming, my friends."
Tina Robbins Photography