A Good Life, MS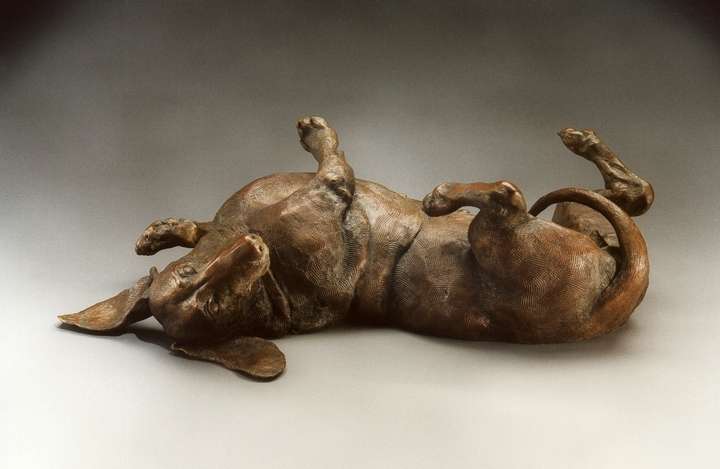 Life-sized Miniature Smooth (MS), 21"L, Bronze Ed. 20 & 2 Artist's Proofs ©1998
Miss Lizzie returns as a miniature smooth dachshund in my multiple award-winning "A Good Life". Each is made by hand in Colorado, USA. Each is signed, numbered and includes my mark,

. Enjoy!
Purchase Award, The Ella Carothers Dunnegan Gallery of Art, Bolivar, MO, from The Bennington Center for the Arts, Art of the Animal Kingdom V Exhibition
Purchase Award, The Galleries of The Library of Hattiesburg, Petal and Forrest County, MS, The City of Hattiesburg & The Hattiesburg Cultural Partnership, National Small Sculpture Exhibition 2000
Leonard J. Meiselman Memorial Award for Realistic Sculpture, Society of Animal Artists, Inc., 40th Annual Members Exhibition and National Museum Tour
National Geographic Society, Washington, DC. Encore exhibition of the Society of Animal Artists' 2000-2001 National Tour
Audubon Silver Medal of Honor, Audubon Artists Inc. 58th Annual Exhibition, NYC
Dachshund Definitions - Sizes and Coats
SS: Standard Smooth
SW: Standard Wirehair
SL: Standard Longhair
MS: Miniature Smooth
MW: Miniature Wirehair
ML: Miniature Longhair
1:6 Scale: Fits in a hand
Pieces may be commissioned in Smooth, Wire or Long coat.