So Good To See You, Long 1:6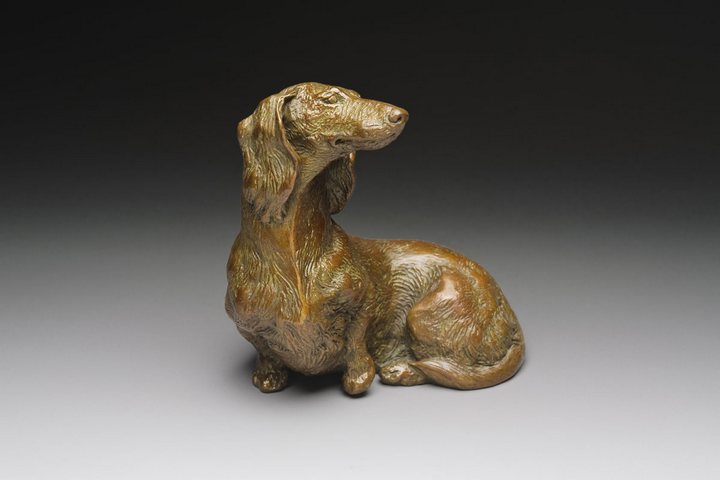 Available for Immediate Acquisition
"So Good to See You" Long 1:6 Scale: 2 1/2"L x 2 5/8"H x 2"D
Bronze Ed. 50 & 5 Artist's Proofs ©2009
Approx. 1 pound
Merit Award, 27th Annual Exhibition 'Miniature Art 2011' The Council for the Arts, Chambersburg, PA
"So Good to See You" was inspired by two beauties, Lizzie and Tess. My then ten-year-old Lizzie and I met young Tess in June 1999, at the Dachshund Club of America National Field Trial. Tess looked up from a tightly curled position, as if to greet a friend. It was magic! For the first time I memorized a pose -- the glorious curve following the left side of her ribcage to her slim waist and hips left an indelible impression on me. My husband, Brian, inspired the title. He always told Lizzie, "It's so good to see you," about ten times when he returned from a trip.
This longhaired version is something I've always wanted to make because I thought it would be pretty. I still think so and hope you do, too!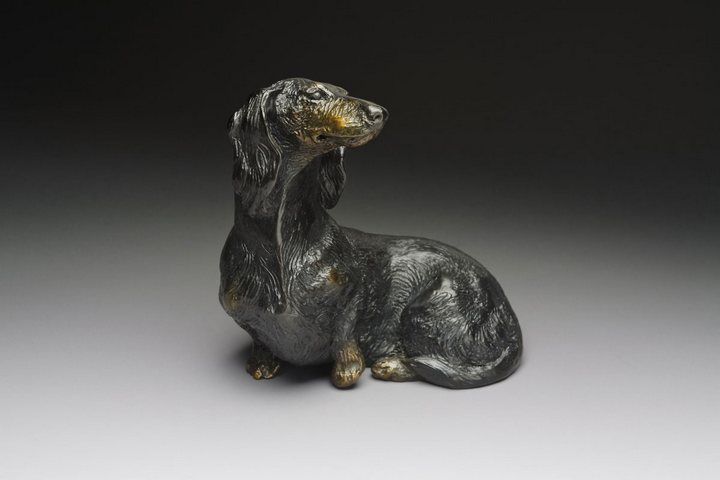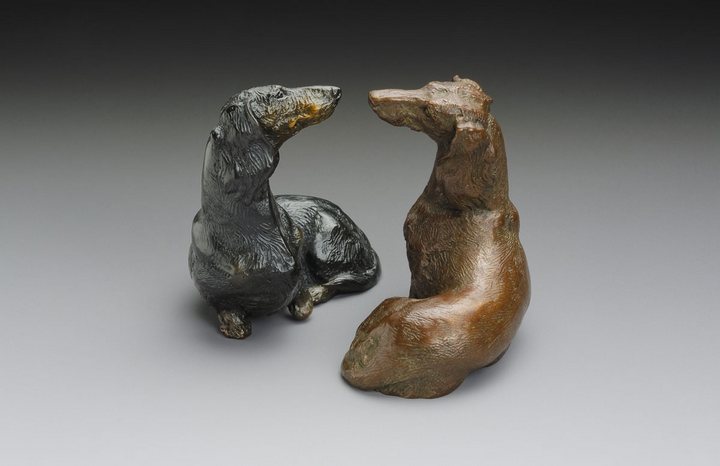 Each is made by hand, one at a time in the USA. Each is signed and numbered and each includes my mark,

.
Enjoy!
Don Casper Photography

Dachshund Definitions - Sizes and Coats
SS: Standard Smooth
SW: Standard Wirehair
SL: Standard Longhair
MS: Miniature Smooth
MW: Miniature Wirehair
ML: Miniature Longhair
1:6 Scale: Fits in a hand
Pieces may be commissioned in Smooth, Wire or Long coat.