"On the Ball" 1:6 Scale Smooth Dachshund Bronze Sculpture by Sculptor Joy Beckner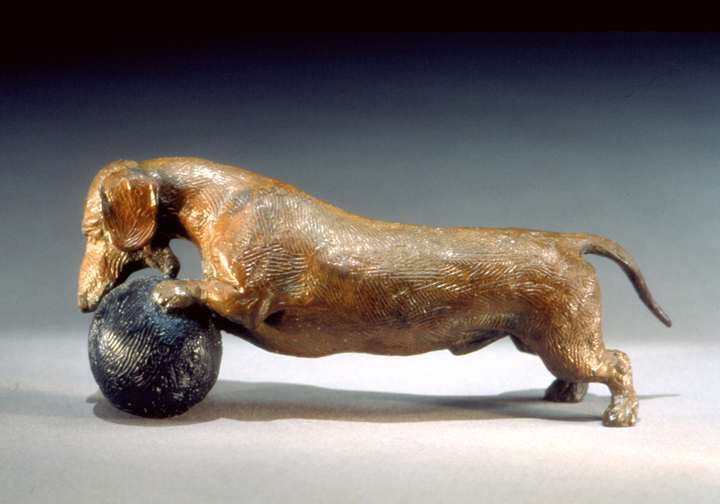 1:6 Scale, 5"L x 2"H x 1 1/4"D, Bronze,
Edition of 25 & 2 Artist's Proofs ©1997
Approx. 1 Pound
"Isn't that just like a dachshund!" This is the comment I get most about the "Ball" boys! The first study for "Life's a Ball" is titled "On the Ball." This is the first standing dog I modeled in wax. It is of Edgar as a 9 to 12 month old puppy, and is made entirely by hand in Colorado, USA.. Each is signed, numbered and includes my mark,

. Enjoy!

Dachshund Definitions - Sizes and Coats
SS: Standard Smooth
SW: Standard Wirehair
SL: Standard Longhair
MS: Miniature Smooth
MW: Miniature Wirehair
ML: Miniature Longhair
1:6 Scale: Fits in a hand
Pieces may be commissioned in Smooth, Wire or Long coat.