Deli's Open, Wire 1:6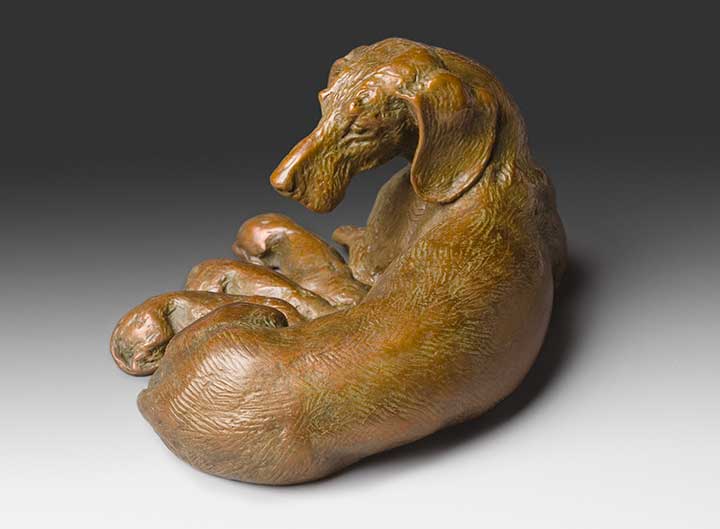 Available for Immediate Acquisition
"Deli's Open" Wire 1:6 Scale 3 1/8"L x 2 3/8"D x 1 3/4"H
Bronze Ed. 20 & 2 Artist's Proofs ©2014
Approx. 1 pound
Third Place, Juried Miniature Art Exhibition, 2017 Ridge Art Association, Winterhaven, FL
In the late 90s, when Brian and I were showing Edgar, Ch. Retdachs Brwneyed Hansomboy, Anne Allen Crocket, came to the Dachshund Club of St. Louis shows. We always enjoyed being around Anne and Brian helped get her crates and dogs from her car into the show site. Shortly, too shortly, before her death in June 2004, Anne asked me about making a piece of her black & tan girl Boo, with pups. I had no idea Anne was so sick, or, I'd have started immediately. Although I have yet to see or hold a newborn puppy, I worked from perfect reference materials, the many pictures that breeders had sent me to show off their new pups! Anne suggested the title that has been in my mind all these years.
"Deli's Open" is dedicated to Anne Allen Crockett and all the good breeders who provide all of us with loving companions. Cheers to those who breed for good temperament and beautiful conformation!
"Deli's Open" is made entirely by hand in Colorado, USA. Each is signed, numbered and includes my mark,

Enjoy!
Don Casper Photography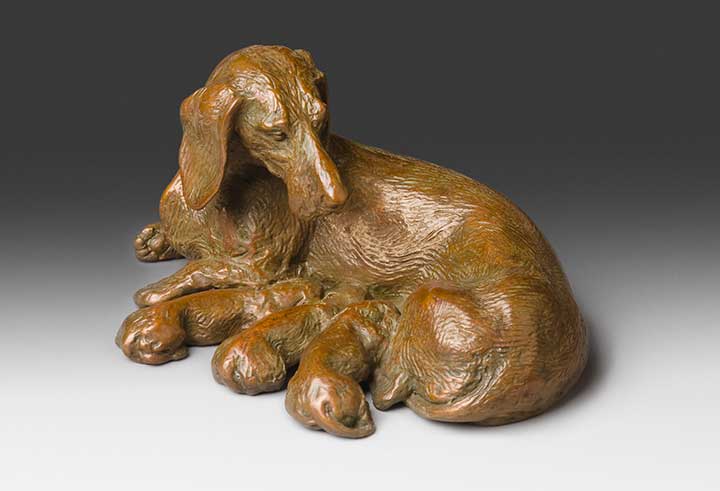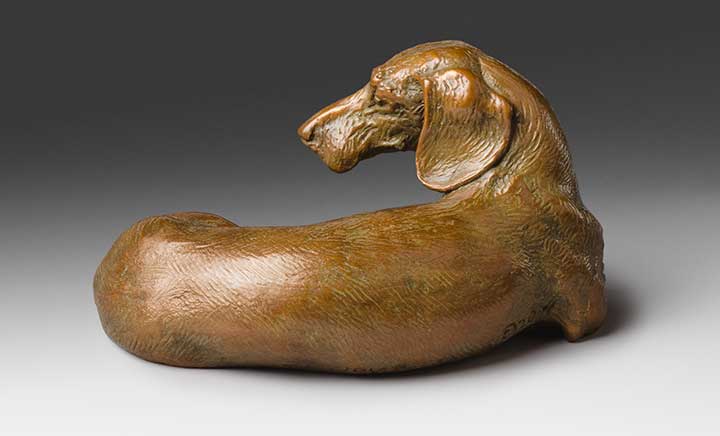 Dachshund Definitions - Sizes and Coats
SS: Standard Smooth
SW: Standard Wirehair
SL: Standard Longhair
MS: Miniature Smooth
MW: Miniature Wirehair
ML: Miniature Longhair
1:6 Scale: Fits in a hand
Pieces may be commissioned in Smooth, Wire or Long coat.