Cozy, Wire 1:6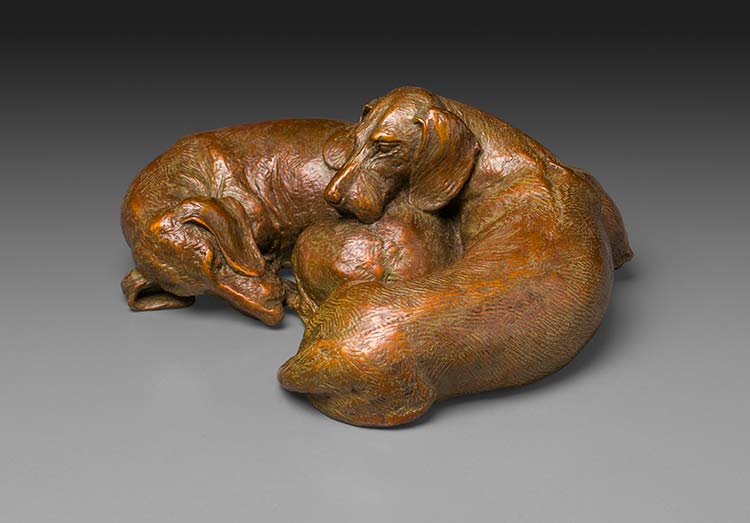 Available for Immediate Acquisition
"Cozy" Wire, 1:6 Scale: Approx. 3 3/4"W x 3 1/4"D x 1½"H, Bronze, Ed. 10 each & 2 Artist's Proof ©2019
Select Dark Patina or Toad Red Patina.
Years ago, I awakened one morning to find Lizzie resting her head on Edgar who was sleeping above my right shoulder.
Our coziness inspired me to make this piece.
Each is made by hand in Colorado, USA, by my personally selected professionals.
Each is signed, numbered and includes my mark,

.
Enjoy!
Don Casper Photography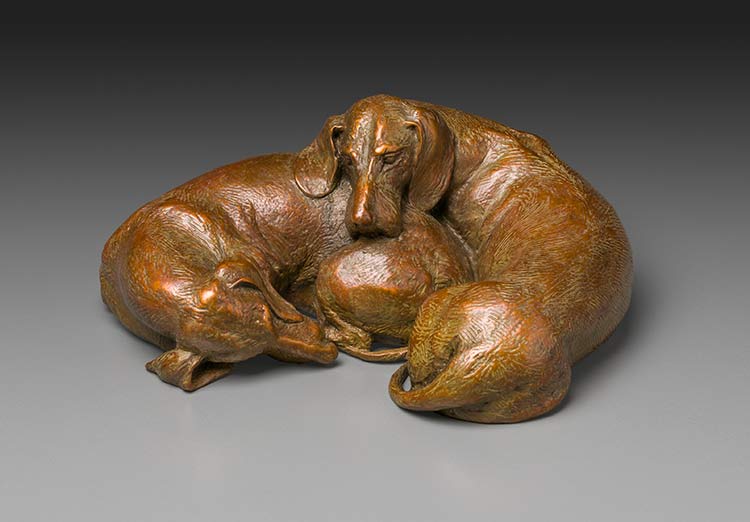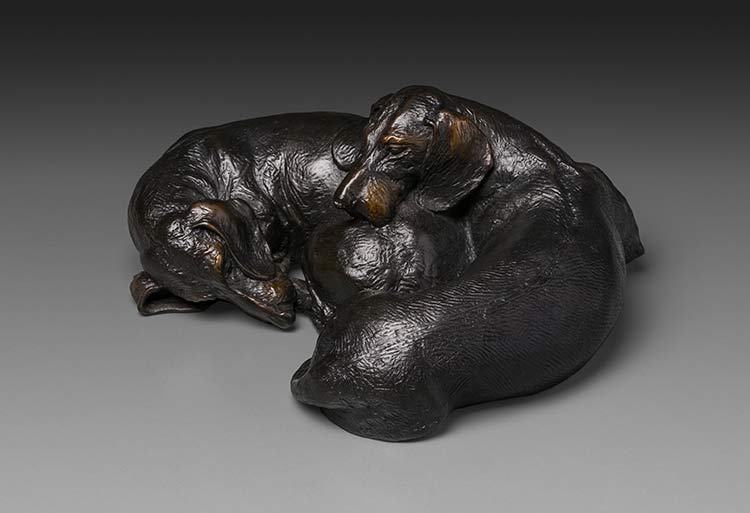 Dachshund Definitions - Sizes and Coats
SS: Standard Wire
SW: Standard Wirehair
SL: Standard Longhair
MS: Miniature Wire
MW: Miniature Wirehair
ML: Miniature Longhair
1:6 Scale: Fits in a hand
Pieces may be commissioned in Wire, Wire or Long coat.