A Good Life, Wire 1:6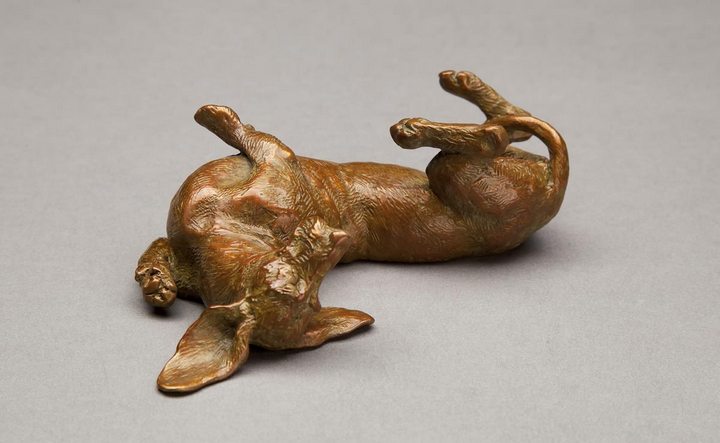 Available for Immediate Acquisition
"A Good Life" Wire, 1:6 Scale, 4 3/4"L x 1 3/8"H x 2 1/2"D
Bronze Ed. 50 & 5 Artist's Proofs ©2011
Approx. 1 Pound.
First Place Sculpture, 85th Annual International Exhibition of Fine Art in Miniature, Miniature Painters, Sculptors & Gravers Society of Washington, D.C. (MPSGS)
Second Place Sculpture, 45th International Miniature Art Show, Miniature Art Society of Florida, Dunedin, FL (MASF) 2019
Miss Lizzie returns with a wire coat for this version of my multiple award-winning "A Good Life".
Each is made entirely by hand in Colorado, USA. Each is signed, numbered and includes my mark,

Enjoy!
Don Casper Photography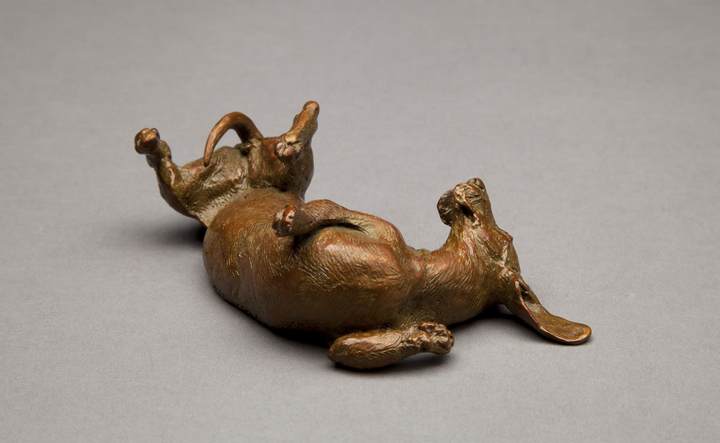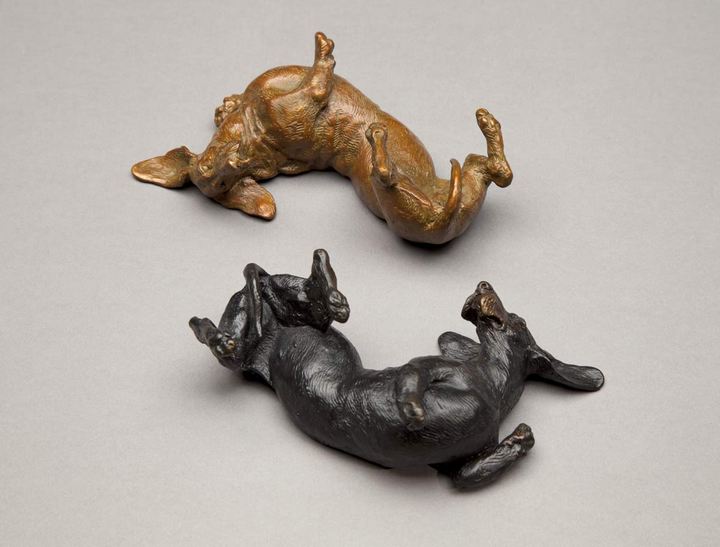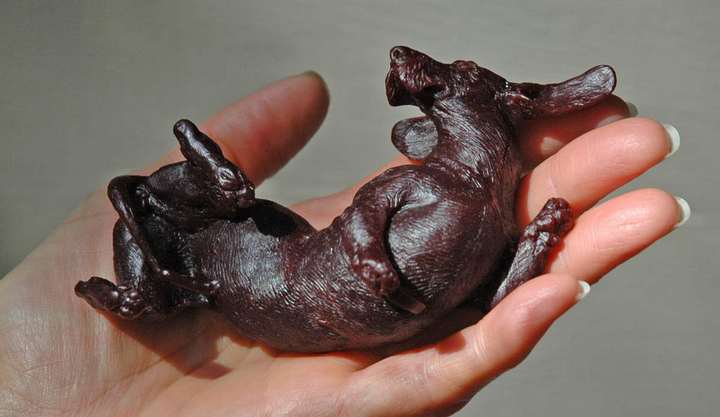 Dachshund Definitions - Sizes and Coats
SS: Standard Smooth
SW: Standard Wirehair
SL: Standard Longhair
MS: Miniature Smooth
MW: Miniature Wirehair
ML: Miniature Longhair
1:6 Scale: Fits in a hand
Pieces may be commissioned in Smooth, Wire or Long coat.