Fine Art Luxury Jewelry Pin: Three-Quarter Head Gold: Dachshund Wire Coat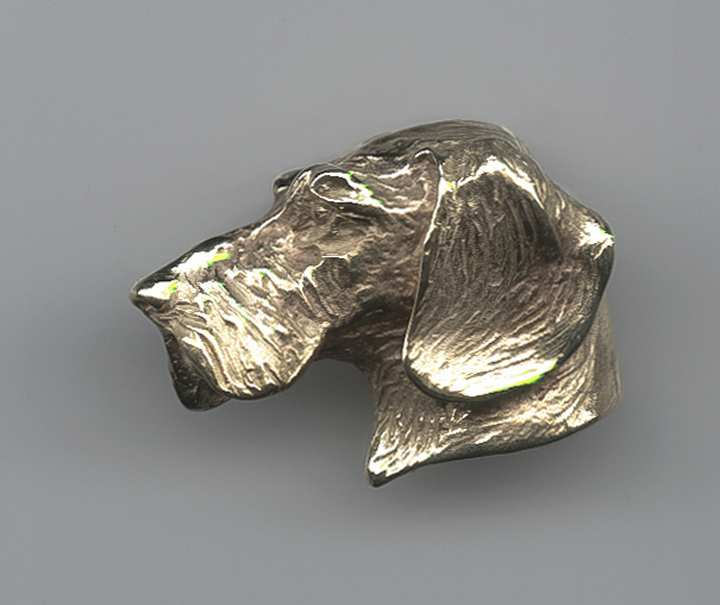 The Joy Beckner Collection of Fine Art Luxury Jewelry
Available for Immediate Acquisition

Item PIN3/4G:DW
1 1/2"W x 1 1/4"H x 1/2"D
14K Gold Ed. Per Coat: 5 & 1 Artist's Proof ©2001
Sterling Silver Ed. Per Coat: 20 & 2 Artist's Proofs ©2001
I was inspired to create this highly dimensional portrait pin when I picked up and held my dear Lizzie. She snuggled against my shoulder and then arched her neck and looked at me -- at eye level. This pin is a reminder of the joy you share with your favorite variety of dachshund.
The Three-Quarter Head pin works well on a thick sweater, jacket or a coat. When you look down on it, you will see a full three-quarters of the dog's head that almost appears to be peeking out of the garment!
Each is signed, numbered and presented with my mark,

.
Made by Hand in Missouri.
Enjoy!
Mel Schockner Photography