Fine Art Luxury Jewelry Pendant: Three-Quarter Head: Great Horned Owl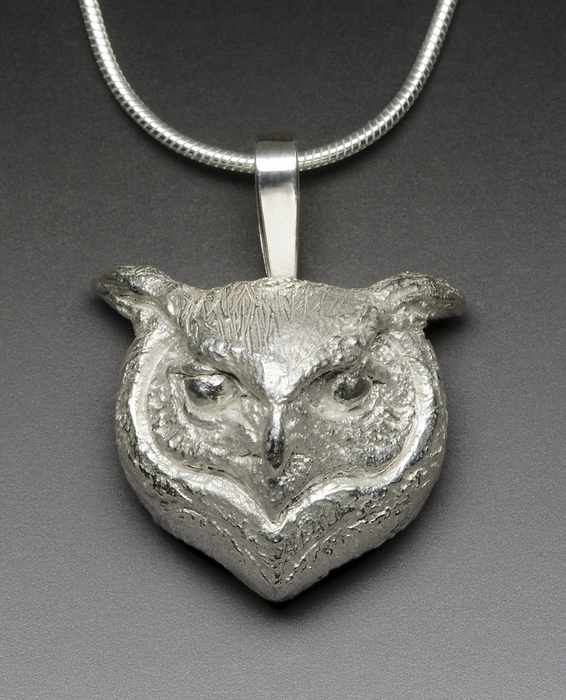 The Joy Beckner Collection of Fine Art Luxury Jewelry
Available for Immediate Acquisition

Item P3/4:GHO
11/16"H x 3/4"W x 1/2"D
With Bail: 1"H x 3/4"W x 1/2"D
Sterling Silver Ed. 99 & 9 Artist's Proofs ©2012
Suspended on an optional 1.1mm Sterling Silver Serpent Chain with Lobster Clasp
"The Eyes Have It!" was inspired by a Great Horned Owl that watches me in my garden. I love to listen to the soothing sound of a Great Horned Owl's "Hoo hoo". It is is close to my heart!
This sterling pendant is a sculptural evolution of the bronze "The Eyes Have It!" that I dedicate to my love of owls. It is very small, the size of a small acorn.
Each is signed, numbered and includes my mark,

.
Made by Hand in Missouri.
Enjoy!
Don Casper Photography
Click here to view the Bronze Sculpture of "The Eyes Have It!"