Fine Art Luxury Jewelry Key Keepers with Pendant/Charms of Sterling Silver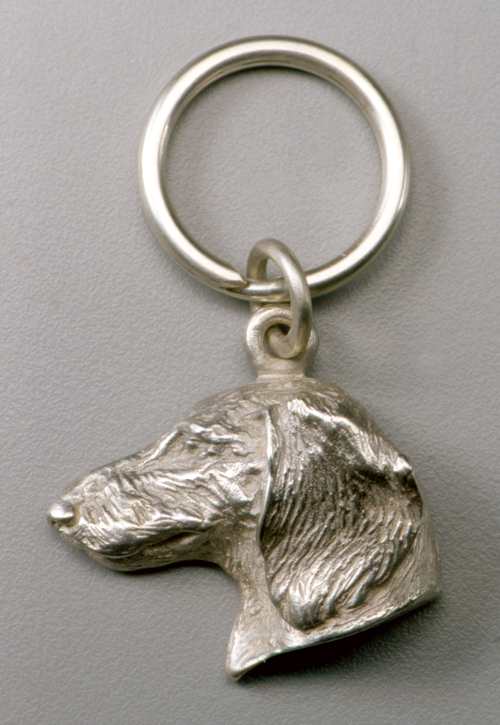 The Joy Beckner Collection of Fine Art Luxury Jewelry

Pendant/Charms
1 3/8"W x 1"H x 3/8"D.
Sterling Silver Eds. 99 & 9 Artist's Proofs ©2001
Pendant/ Charm Dachshund Smooth
Item: PC1/2:DS
Pendant Charm Dachshund Wire
Item: PC1/2:DW
Pendant/Charm Dachshund Long
Item: PC1/2:DL
Key Keeper
Item KK
Sterling Silver 19.5 mm Diameter
The symbol of the Olympic Games inspired me to add these three sterling silver key keepers as accessories for my Perfect Profile Half Head dachshund pendant/charms. This sterling silver split-ring key keeper is made with half-round wire. The thickness of the wire is 2.6 x 2mm.
Add a Pendant/Charm to your Key Keeper. Select Dachshund Smooth, Wire or Long Coat.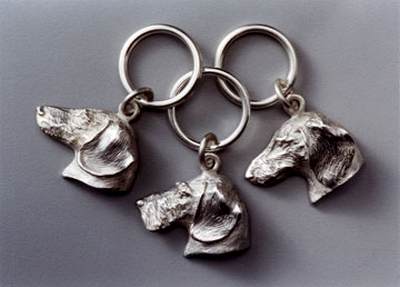 Pendant Charms: Made in Missouri
Key Keeper: Made in Italy
Enjoy!
Mel Schockner Photography