Maye Whitley Human Bronze Sculpture by Joy Beckner Bronze Sculptor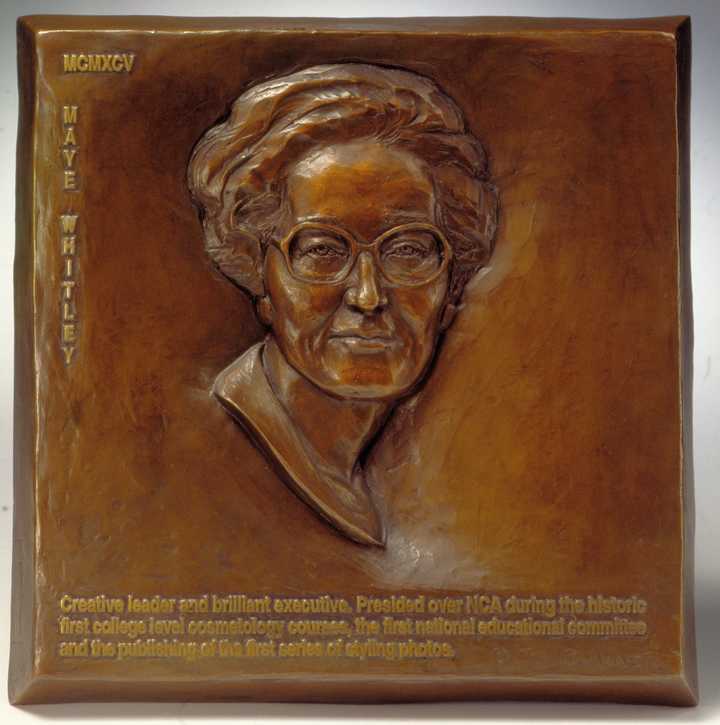 10" x 10" x 1"
Bronze :: Unique ©1995
Permanent Collection: National Cosmetology Association Hall of Fame, now Professional Beauty Association
Creative leader and brilliant executive. Presided over NCA during the historic first college level cosmetology courses, the first national educational committee and publishing of the first series of styling photos.
In 2010 the National Cosmetology Association merged with the Professional Beauty Association (PBA), 15825 N. 71st Street, #100, Scottsdale, AZ 85254-1521. Phone: 800-468-2274.
The PBA archivist told me it plans to reopen the Hall of Fame with the nineteen honoree plaques that they have.