"Fascinator" Human Bronze Sculpture by Joy Beckner Bronze Sculptor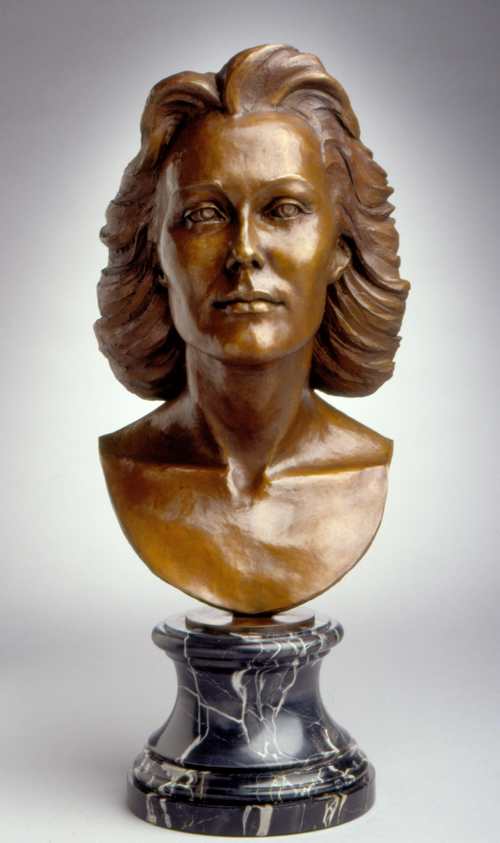 a.k.a. "Mary"
23"H x 9 1/2"W x 8"D
Bronze Ed. 1 & 2 Artist's Proofs ©1996
Black & Gold Marble Base
Beyond beauty, Fascinator reveals a woman with a confident elegance and a free spirit. The title came from the American Pioneer Museum in Minden, Nebraska. When looking at women's garments in this museum, I learned a "fascinator" is a shawl or scarf worn over the head or shoulders. I invite you to use your imagination about what the imaginary scarf has yet to reveal. Enjoy!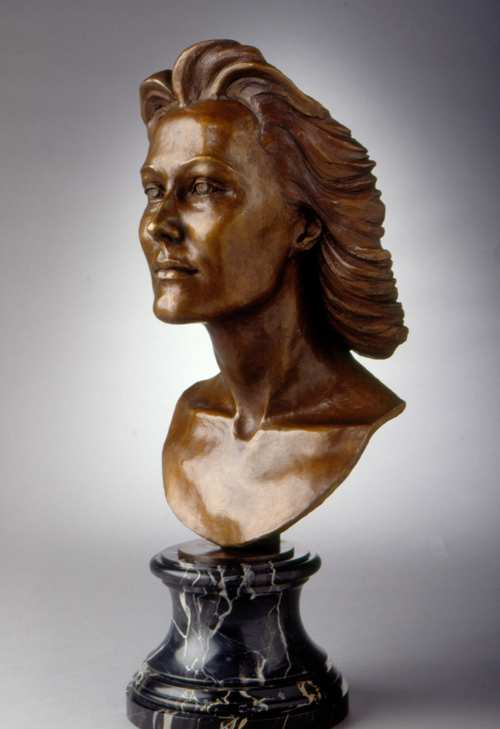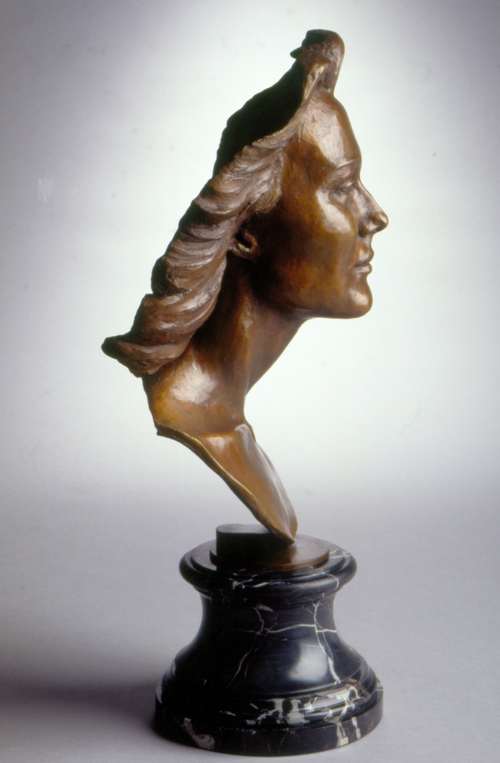 Each Fascinator is made by hand in Colorado.